Outcome: cheaper, more accurate bills
£4.5m. Could your business deal with that fine?
Last month British Gas Business agreed were penalised £4.5 million for failing to deliver smart meters to their large business customers. I could tell you the differences between meters and about the
art meters have inspired
. However, worrying about that kind of information is only necessary for my team at The Procurement Group and me. Although, we do not focus on art! Plus, I promised I would keep the reading time to 4 minutes.
What does the penalty mean for your business?
Now to the juicy parts. Ofgem did not tell you what we often forget about our providers. Instead, we think about the huge bills our suppliers just sent and how much they charged you last quarter.
It is easy to overlook that, like you and I, they have growth targets, profit goals and infrastructure plans to meet. Penalties hit those plans. Therefore, the fundamental question to ask is
'why
did British Gas not install the smart meters?'.
The answer; to get more money from their business customers. If you do not have a smart meter, you will receive estimated bills. Suppliers overestimate, and you lose out because your business has to pay the providers more than your usage. Without smart meters, you pay more on every bill, for every site.
How does this affect your business?
Think about how much the estimated bills increase your business costs every month. Now multiply that by 12, and consider how much money you are wasting on your providers every year. Ask yourself, what could your business do with that amount of money? You could employ efficient new colleagues, fit out new sites, present improved profits to the board. However, you cannot. The suppliers have that money because they have not installed smart meters.
Are you angry? Good. Keep on reading.
How can you protect your business?
Install smart meters and get exact bills! No more estimations and no more suppliers celebrating their profits, while your business loses out. Additionally, to get smart meters in every site, just ask your supplier. The responsibility to fit the meter is on them. It will not cost you a thing.
Hang on a minute. You have almost finished this article, and you still do not know who's having the conversation?
Smart meters have a sim that talks with a data collector and the supplier; thus, providing precise bills based on usage. It is the meter, data collector,
and
the supplier that must communicate with each other. To receive precise bills, the three of them
must
talk to each other. Naturally, providers do not want your bills to be exact. Therefore, this conversation happening is a problem our customers regularly face. So make sure they are talking by checking that your bills are accurate, not estimated.
Let's go back to that money your business is wasting because of estimated bills. Now, let's install smart meters at every site and ensure the communication channels are active on each smart meter.
What did you say your business could do with the money wasted? Let's do it.
Simon Unger is the MD of The Procurement Group, specialising in saving your business money. If your business is spending too much, let us help you save.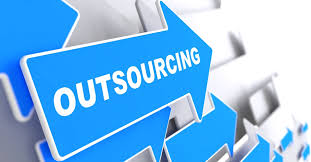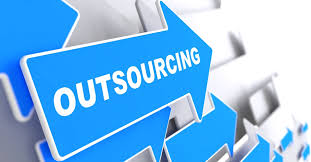 The outsourcing of procurement can be viewed by some in finance as handing over some or all of the control over the buying processes. The opposite couldn't be further from the truth.
The truth is that outsourcing any of your procurement functions isn't about passing over control. It's about bringing aboard advisors, sometimes specialist advisors whose aim is to save in the short term and the long term simultaneously.
There's many a way a procurement specialist could advise and bring expenditure down to increase net profits, but there's also more benefits to be realised than the initial cost savings.
5 Ways Procurement Expertise Enhance Business Functions
1)
It adds a broader skill set to your organisation
When you outsource any or all of your procurement, you aren't necessarily outsourcing every aspect of your procurement. If you have the resources internally, outsourcing adds more expertise to your existing department and also gives your staff access to other in-field experts. That can also lead to business efficiencies being enhanced, which is the sole purpose of procurement. Outsourcing can add to that, rather than replace it.
2)
Bottom-Line is Improved
All your expenditure throughout your organisation is net profit. If left unmanaged or even poorly managed, stakeholders will suffer. The objective of smarter procurement exercises is to reduce the overall cost of purchasing.
3)
Improved Risk Management
When done properly, after thoroughly investigating your options, you should be partnered with a professional organisation with a thorough understanding of commercial trading agreements, litigation matters and contractual expertise. They aren't lawyers by right but they should possess a great deal of knowledge surrounding commercial contract laws, which will be able to serve you well on a professional services advisory capacity, which you may already be outsourcing anyway.
4)
Add appeal to your business
Clients are known to take businesses more seriously when they have a Corporate Responsibility Policy. They make it known that they are careful where they spend, making their businesses attractive to clients and investors alike. There's a lot to be said for how you operate your business, and structure your processes to show you are operating ethically across your supply chain. That's difficult to do without procurement expertise to assist.
5)
Frameworks can lay the foundations to your policies
Operating without a procurement framework isn't a good idea. With one, everyone knows your policies, where they stand and the processes/channels to go through when buying anything of substance.
You don't have to specifically bring aboard a procurement officer to implement a procurement framework, as you could approach it through outsourcing to harness the existing frameworks already used by established firms specialising in procurement.
In conclusion
Outsourcing some or all of your procurement functions isn't just about realising cost reductions. That it will do, but it also brings about some expertise that many businesses don't have access to and the ones that do, the additional expertise adds to it.
All of the processes work to enhance your businesses reputation, while minimising risk to your business through effective contract management and where possible, change management too, but at the heart of the process is always cost reductions. Sometimes that's in the short-term, other times it's the long game that's played with a lot of strategy for huge savings across the board.
In some cases, when businesses are struggling financially, it's a revision of the procurement functions that could essentially turn the entire businesses finances around by realising savings already missed through poor contract management or even a lack of market knowledge.
It pays to collaborate.