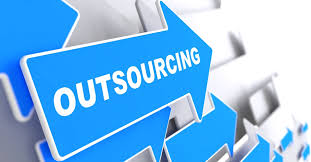 The outsourcing of procurement can be viewed by some in finance as handing over some or all of the control over the buying processes. The opposite couldn't be further from the truth.
The truth is that outsourcing any of your procurement functions isn't about passing over control. It's about bringing aboard advisors, sometimes specialist advisors whose aim is to save in the short term and the long term simultaneously.
There's many a way a procurement specialist could advise and bring expenditure down to increase net profits, but there's also more benefits to be realised than the initial cost savings.
5 Ways Procurement Expertise Enhance Business Functions
1)
It adds a broader skill set to your organisation
When you outsource any or all of your procurement, you aren't necessarily outsourcing every aspect of your procurement. If you have the resources internally, outsourcing adds more expertise to your existing department and also gives your staff access to other in-field experts. That can also lead to business efficiencies being enhanced, which is the sole purpose of procurement. Outsourcing can add to that, rather than replace it.
2)
Bottom-Line is Improved
All your expenditure throughout your organisation is net profit. If left unmanaged or even poorly managed, stakeholders will suffer. The objective of smarter procurement exercises is to reduce the overall cost of purchasing.
3)
Improved Risk Management
When done properly, after thoroughly investigating your options, you should be partnered with a professional organisation with a thorough understanding of commercial trading agreements, litigation matters and contractual expertise. They aren't lawyers by right but they should possess a great deal of knowledge surrounding commercial contract laws, which will be able to serve you well on a professional services advisory capacity, which you may already be outsourcing anyway.
4)
Add appeal to your business
Clients are known to take businesses more seriously when they have a Corporate Responsibility Policy. They make it known that they are careful where they spend, making their businesses attractive to clients and investors alike. There's a lot to be said for how you operate your business, and structure your processes to show you are operating ethically across your supply chain. That's difficult to do without procurement expertise to assist.
5)
Frameworks can lay the foundations to your policies
Operating without a procurement framework isn't a good idea. With one, everyone knows your policies, where they stand and the processes/channels to go through when buying anything of substance.
You don't have to specifically bring aboard a procurement officer to implement a procurement framework, as you could approach it through outsourcing to harness the existing frameworks already used by established firms specialising in procurement.
In conclusion
Outsourcing some or all of your procurement functions isn't just about realising cost reductions. That it will do, but it also brings about some expertise that many businesses don't have access to and the ones that do, the additional expertise adds to it.
All of the processes work to enhance your businesses reputation, while minimising risk to your business through effective contract management and where possible, change management too, but at the heart of the process is always cost reductions. Sometimes that's in the short-term, other times it's the long game that's played with a lot of strategy for huge savings across the board.
In some cases, when businesses are struggling financially, it's a revision of the procurement functions that could essentially turn the entire businesses finances around by realising savings already missed through poor contract management or even a lack of market knowledge.
It pays to collaborate.