Welcome to The Procurement Group
A procurement management firm for UK businesses since 2003.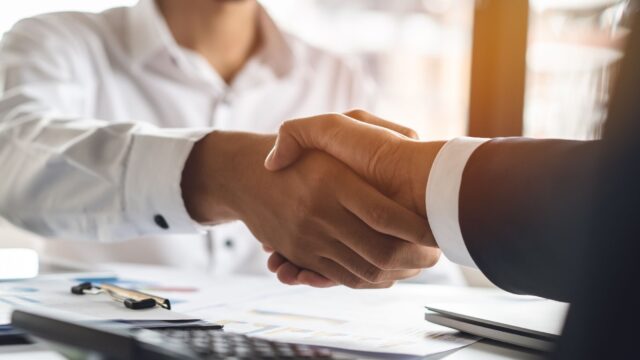 Dependable & reliable costs management for your business.
For over 20 years we've been the premier one stop shop for support & advice on all aspects of managing UK business costs using the very best procurement management & cost reduction techniques.
This is business costs Cost Reduction done like you'd do it yourself.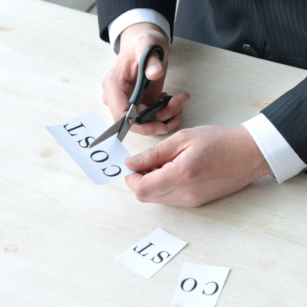 As the top procurement management provider in London, we understand the importance of offering our clients a full suite of services when it comes to managing your indirect business costs as part of your very own, bespoke & unique to you, Cost Reduction programme.  
Starting with a thorough understanding & analysis of all your current business costs arrangements, progressing to tendering, contract negotiation, implementation, supplier management and bill validation – our procurement management process will undertake the most detailed & comprehensive analysis of your current arrangements available, providing the basis for a sound Cost Reduction partnership and freeing up you and your teams time to focus on your key business drivers. 
Get in touch today to find out how our procurement management process can help you and your team deliver your individually tailored Cost Reduction programme
Cost Reduction & Spend Optimisation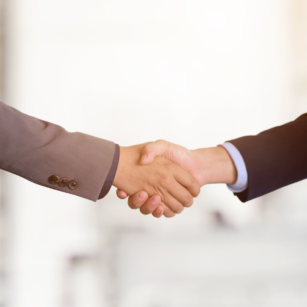 Our goal is to ensure that you get the best "bang for your buck" by utilising the very best procurement management technicques to deliver a Cost Reduction programme for your business costs.

By leveraging our extensive supplier relationships combined with thorough analysis of your current contractual arrangements and ideal operational "wish list" we will ensure that your business costs Cost Reduction project is a success – delivering the very best value for money to your business now, and going forward.

Sustainable, long term, delivered Cost Reduction of your business costs.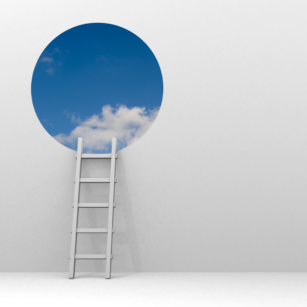 In contract supplier management is an often overlooked part of procurement management & Cost Reduction programmes for business costs in particular.
By viewing all of our relationships as partnerships we ensure that your supply partners are treated fairly and perform to the SLAs that your operations team require.  Throughout the term of our engagement.
Let us use best practice procurement management techniques to manage your business costs suppliers as part of your business costs Cost Reduction programme so that you and your team can focus on the big issues in your business.
What do our clients say?
100% confirmed we deliver value for money,
85% rate our value proposition as excellent or very good
95% would happily recommend us to other Finance Directors
Book your free 17 minute consultation today
Speak to our procurement experts to find out if we're the right procurement management partner to deliver your business costs Cost Reduction programme.  Tell us your objectives and after 17 minutes we'll give an honest, no holds barred answer about whether it's worth having a more detailed 45 minute follow up.

Click below to arrange a convenient time.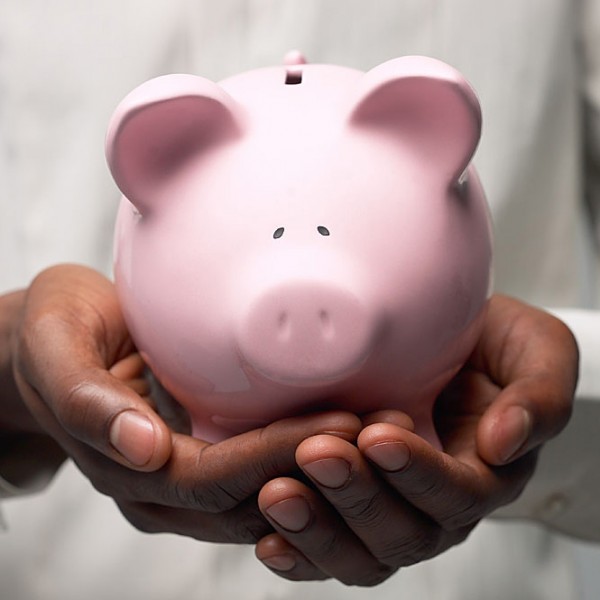 "When one of our Partners introduced The Procurement Group, I was initially sceptical about whether they could help. However, once they started to review our stationery and IT consumables costs, the results spoke for themselves."
Gordon Howes
Director of Facilities
A professional, well managed, quick and non intrusive full review resulting in considerable cost savings. No hesitation in recommending their services to any prospective client.
Jez Avens
Operations Director
Our key motivation to use the Procurement Group was to reduce cost, and I would definitely recommend them.
Ian Fraser
Finance Director
Exceptional service, has done everything asked for and more would recommend to anyone looking to reduce costs.
Ian Brownjohn
Finance Director
Very professional and have helped us to achieve significant savings across a number of areas over the years
Bindesh Majithia
Head of Audit and Compliance
Excellent, sorted out our utility supply chain, reduced our costs and gave us buying power for the future. Recommend.
Scott Chillery
Finance Director
Simon and his team have delivered a very experienced, thorough and cost effective service. Recommend.
Stefano Ispani
CEO
Although we've always worked hard to drive down costs, partnership with The Procurement Group took our cost management to a new level.
Philip Bunt
Director of Corporate Services
Procurement Management Blog
Our client the United Synagogue operates 50 sites, the majority of which are within inside the M25. They have been a client of The Procurement Group since 2006 and we value the long-term relationship that we have with them.
The Procurement Group have been saving UK businesses money for over 20 years using our procurement management techniques to drive down their business costs.
---
In this instance, the United Synagogue had no formal strategy for acquiring photocopiers and The Procurement Group identified this, which led to this project starting.
The main issue was that every site had its own contract, meaning that there were over 30 different suppliers. Each supplier had a different contract end date, different pence per copy charges, different termination requirements, and provided different manufacturers equipment. This made the estate very hard to manage for the United Synagogue's in-house IT department.
The Procurement Group (TPG) try to simplify clients' lives wherever possible. In this instance, we saw the opportunity to deliver a single contract, from a provider who would exit the United Synagogue from all of their existing contracts and still deliver a saving. The benefits to the United Synagogue would be that they would have brand new standardised equipment across their estate and also that they would have one transaction a quarter going through their bank and accounting system rather than over a hundred as was the current situation.
For this project to work, TPG had to have a thorough understanding of what was being paid at each of the 50 sites currently. This was actually the hardest part of the exercise because we had to contact each site and some of them don't work five days a week so it was a difficult task to fulfill. To achieve this each site was visited and it was established what equipment they had, how old it was, how many copies they'd done, whether it was owned or leased and how copies were paid for – pence per copy or by buying consumables. That way we'd established a benchmark.
TPG then engaged operationally with the United Synagogue to understand their requirements going forward at each site, drawing up a list of the equipment specifications required, tendering the business, arranging beauty parades for the client to meet with suppliers to understand who was the best fit, and then to negotiate the contract with the suppliers.
Working closely with the United Synagogue's head office team, we were able to achieve this and ended up delivering a 15% saving across the estate guaranteed for three years. It was important to both the United Synagogue and TPG that title to the goods passed to the client at the end of the initial three-year term because usage is very low at each individual site and therefore, the equipment would be in good condition rather than need replacing which is the norm in the copier industry.
TPG like to take a long-term view of situations and rather than delivering the maximum savings at day one, in this case, agreed a two-step approach with the United Synagogue. The first step was to get the estate consolidated with one supplier. As an outcome of this, we were also able to install software which recorded the exact usage at each site, thereby, overcoming one of the biggest hurdles we all had at the outset which was actually understanding what the usage was. The second stage will then be to retain the existing equipment and enter into simple maintenance agreements for all of the equipment going forward, meaning that the lease payments for ownership of the equipment disappear and deliver significant savings to our client.
This is an example of how TPG bring their considerable experience to bear for the benefit of clients and deliver long-term solutions, thinking outside the box and always taking the best route for their clients, whether or not that impacts on TPG's revenue in the short term.
If you'd like to find out more about how we use cost reduction and spend optimization workflows and processes to analyse business data in order to ensure that we deliver best value for all of our clients in whatever sector they operate, then contact me, Simon Unger, on 07768 421901 or [email protected]
Read More »
The UK has the 43rd fastest broadband in the world and is 6th out of the 7 G7 countries with only Italy being slower.
That said, Europe is still by far and away the fastest. All 29 countries measured in Western Europe were in the top half of the table, countries in the region taking eight of the top ten spots in the world for internet speed. The regional average speed of 90.56Mbps makes it the fastest of the 13 global regions overall.
The data was derived from over 1.1 billion speed tests taken in the 12 months up to 30 June 2021 and spanning 224 countries.
Read More »
It's clear that the signs were there for all to see if a recent article from px Group is to be believed.
They should know as they operate a number of assets that feed in to the National Grid and claim that there were no fewer than 6 margin calls from National Grid – times when forecasted half hourly supply will not meet forecasted demand – in the winter of 20/21 vs 2 total in the whole period from 2011-2019!
Sure, we've been caught in a perfect storm now as i) the weather has meant a lack of wind supply at the same time as ii) Asia has increased it's requirement for gas while emerging from the pandemic and iii) UK gas storage is at an all time low.
That said these issues haven't suddenly occurred. They've been creeping us on for months if not years so were the warning signs there and was it possible for producers & providers to have taken action sooner?
Read More »