Are you sick of settling expensive invoices for your ink cartridges and laser toner?
We get it. Operating copiers, printers, and MFPs is expensive. Likely, an expense you overlooked when you bought the office equipment. The good news is that we can get you the toner and ink cartridges you need to run your copiers, printers and fax machines – for less.
It is what we do!
The Procurement Group played a critical role in driving our stationery and printer cartridge costs down.
Gordon Howes,
Berwin Leighton Paisner LLP
Crazy fact…
The cost of ink is 100 times the cost of petrol per ml.
That is a huge price to pay and definitely a good reason to introduce a print policy into your business.
Printer Ink: Best Prices Guaranteed
For many of our clients, the costs of ink and toner replacement was a rising cost that grew out of control. There was more office equipment coming in, different brands, requiring different inks, resulting in not meeting minimum order quantities to obtain bulk price discounts.
It is not like you can overstock on ink because it'll wind up drying out, leaving you not getting the promised number of copies per cartridge.
When the official brand cartridges become too expensive, it is all too easy to find an internet supplier, however, you need to be aware the warranties can be void if you use non-genuine cartridges.
At The Procurement Group, we work with ink suppliers on a regular basis.
What We Do:
We look at your total order
Use our knowledge of the market
….And our working relationship with vendors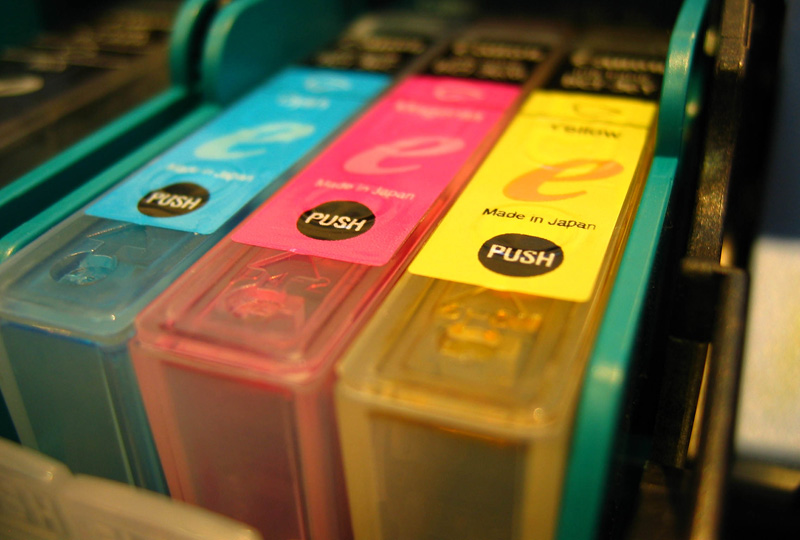 To secure you the best prices for your total order. As we have a list of suppliers, we are confident we can source the full range of ink and toner cartridges you need, regardless the size of your order or amount of different brands.
We combine orders for even bigger savings
With our combined purchasing power of all our clients, we can leverage consistent savings that keep your printer ink and toner costs down!
Option 1: Genuine Ink Cartridges
If it is not in a HP box, it is not a HP cartridge, no matter what anyone tells you. Using the manufacturer's part number, we check that each item quoted for matches your specification and is identical to the item you currently use.
Option 2: Quality Ink Compatibles
If you want to save even more on your ink cartridges, we will advise on quality compatible products and ensure that you do not suffer from the problems often associated with cheaper poor-quality inks. Many of our clients are now working with printer ink compatibles that give them the quality they need at greatly reduced prices.
Talk to Us
To find out how much we can save you on ink cartridges and toner replacements for all your copiers, printers, fax machines and multifunctionals – call our team on 0800 0193 244.